Offering a fully non-invasive and highly precise approach to fluid management, the Starling Fluid Management Monitoring System is part of Baxter's market-leading innovation in patient monitoring.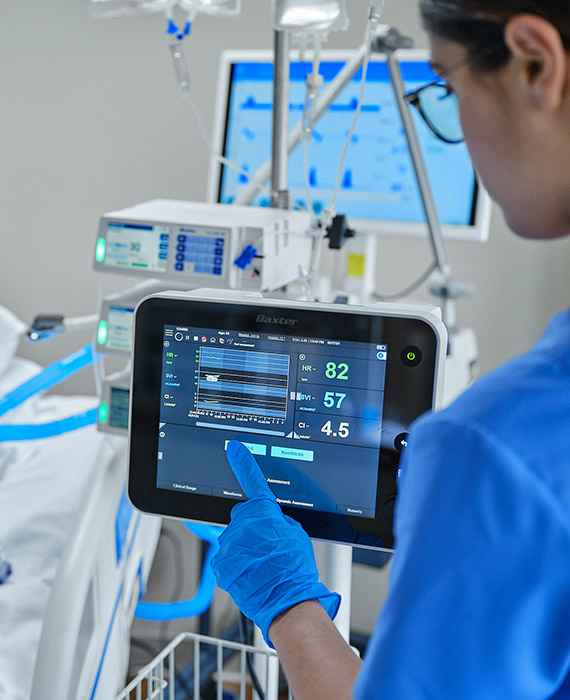 THE STARLING SYSTEM
Delivering fully non-invasive and flexible technology that works across the care continuum, the Starling system meets the dynamic and real-time needs of fluid monitoring.
Clinicians can have confidence that the Starling system will deliver meaningful insights that guide accurate, patient-specific clinical decisions – helping to deliver the right therapy to the right patient, every time.
STARLING OFFERS UP-TO-DATE EDUCATIONAL CONTENT
Visit our YouTube channel for case studies, how-to-videos for the Starling system, thought leader interviews and more. 
NOW AVAILABLE: STARLING FLUID IQ APP FOR PERSONALIZED FLUID MANAGEMENT
Easily access information you need to know about using the Starling system. Review information on fluid management principles, performing dynamic assessments via a fluid challenge, interpreting Starling system results, case studies and more.
Baxter Starling offers accredited webinars and online courses for continuing education credits in fluid management.
NTI 2021
This Baxter-sponsored session called "Full Tank or Running on Empty? Evidence-Based Strategies for Fluid Management" is now available on demand.
Fluid Management and Hemodynamics 101
This e-learning course answers common questions about fluid management, including importance of correct fluid dosing and how to assess fluid responsiveness through dynamic assessments.
New Webinar: FRESHen Up Your Knowledge
Barbara McLean, co-investigator on the FRESH trial, hosts "FRESHen Up Your Knowledge and Focus Your Fluid Resuscitation." The webinar will be available on-demand through July 2022.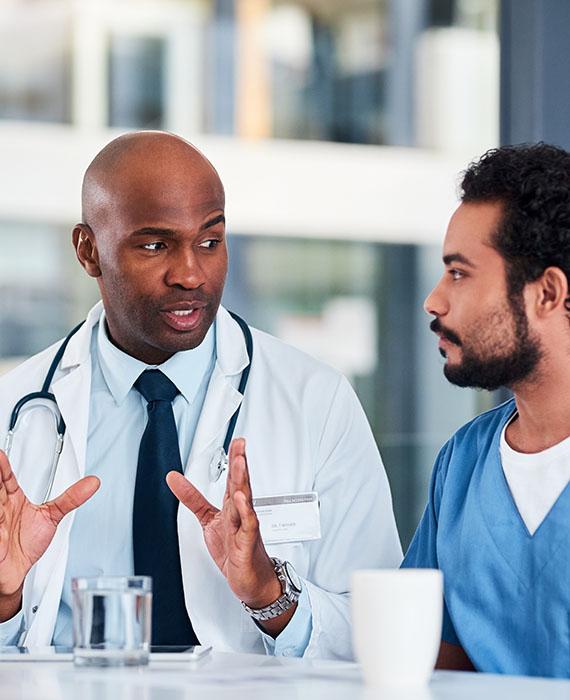 PLEDGE FOR EQUITY, DIVERSITY, AND INCLUSION
Baxter signed the Sepsis Alliance equity pledge for organizations working to combat sepsis, its underlying causes, and antimicrobial resistance. The pledge is aimed at fostering equity work in sepsis-related fields and closing disparities in patient awareness, incidence, treatment access, and outcomes.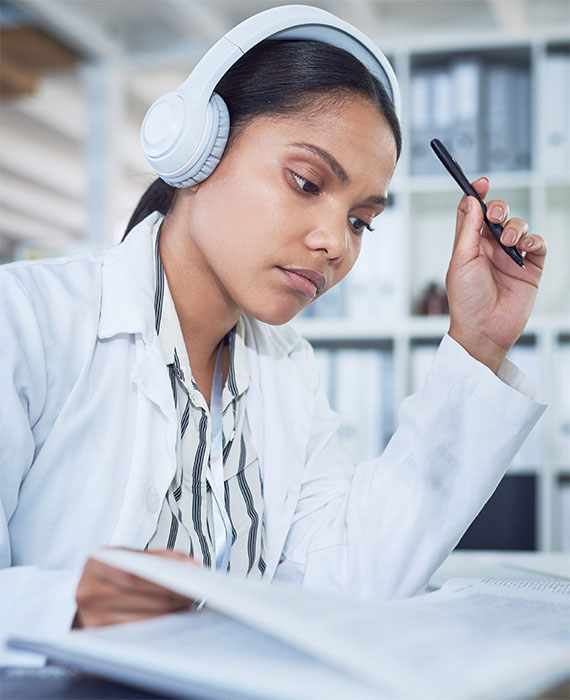 SCCM HOT TOPIC PODCAST
Learn about the importance of utilizing dynamic assessments of fluid responsiveness in patients with viral sepsis, including COVID-19. Dr. Patrick Troy, Division Director of Pulmonary, Critical Care and Sleep Medicine at Hartford Hospital, was interviewed on the "SCCM Hot Topic Podcast." Available on-demand September 1st on all podcast platforms.
A VALUABLE TOOL IN THE COVID-19 CRISIS
The World Health Organization (WHO) has issued interim guidance on the clinical management of COVID-19 patients. The agency recommends the use of dynamic assessments of fluid responsiveness to guide fluid decisions in COVID-19 patients.1 The non-invasive Starling Fluid Management Monitoring System can support clinicians in conducting dynamic fluid assessments.
Stay up-to-date on sepsis awareness and other timely information related to fluid management.
FRESH Protocol
A visual decision tree for resuscitation using dynamic assessment.
Current SEP-1 Guidelines
How the Starling fluid management monitoring system helps hospitals comply with the SEP-1 bundle.
FRESH Latham Editorial
A companion commentary to the original FRESH Trial Paper.
Rx only. For safe and proper use of the products mentioned herein, please refer to the appropriate Operator's Manual or Instructions for Use.
Baxter, Starling and Bioreactance are trademarks of Baxter International Inc. or its subsidiaries.