A CLINICALLY AND ECONOMICALLY PROVEN SOLUTION
Clinicians and decision-makers should be provided with the tools they need to improve patient care and avoid costs. Driven by unique technology and backed by key clinical data, the Starling system provides accurate and reliable fluid monitoring with real-time, continuous monitoring of stroke volume and other critical parameters. This enables clinicians to make therapy decisions that help avoid patient complications, improve outcomes, and reduce total cost of care.1-3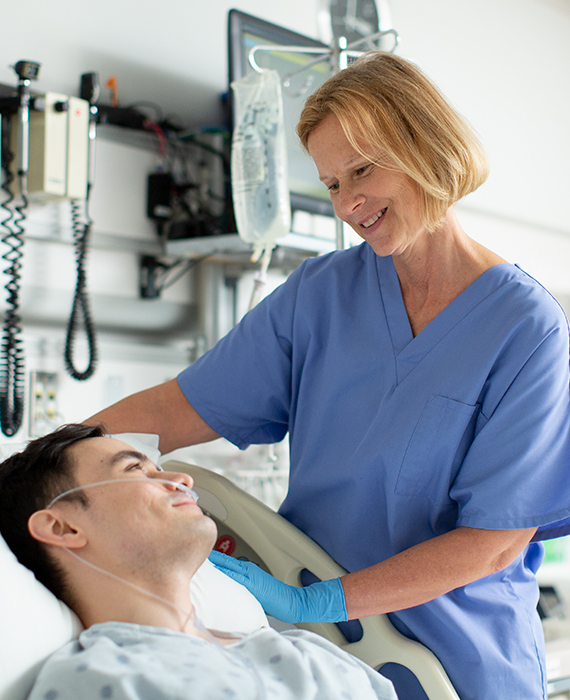 PROPER FLUID MANAGEMENT MAY IMPROVE CLINICAL OUTCOMES AND REDUCE COSTS
80% of hospital patients receive IV fluid therapy as a routine part of treatment.4 Yet studies show that administering too much or too little fluid can lead to serious complications and contribute to rising healthcare costs.5,6
Improper fluid management is associated with higher length of stay, ventilator usage, acute dialysis, mortality and total hospitalization costs.1,2,7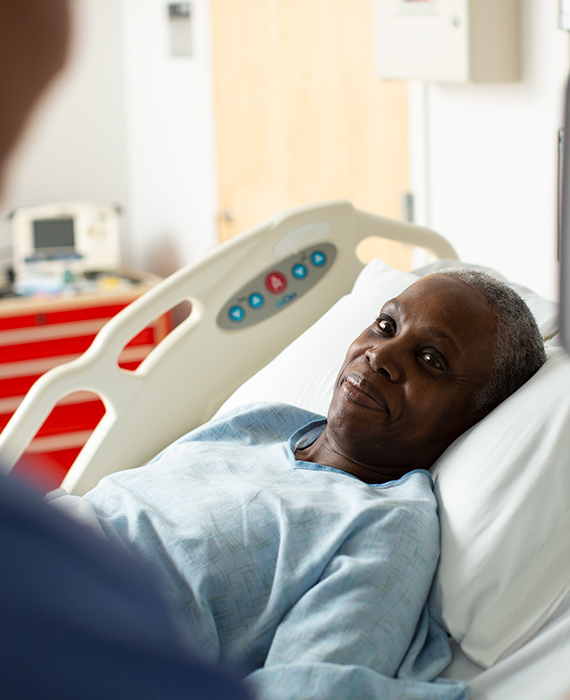 SUPPORTING SEP-1 BUNDLE COMPLIANCE
With fluids acting as the first line of treatment for sepsis, Starling plays a critical role in the management of septic patients. Starling is the ONLY device with demonstrated outcomes data that will allow your hospital to meet the reassessment of volume status and tissue perfusion of the 6-hour bundle — with a nurse-performed passive leg raise (PLR)!8,9
The PLR technique translocates 250-300 cc of blood from lower extremities into the heart providing reversible challenge of the heart's response to increased fluid load.10 The Starling system's non-invasive monitoring technology provides real-time quantification of a patient's fluid responsiveness.
In a retrospective, matched, single-center study, researchers from the University of Kansas Health System evaluated stroke volume (SV) guided resuscitation in 100 ICU patients with severe sepsis and septic shock.1,2
2.89
DAYS reduced length of stay in ICU1
51%
REDUCED risk of mechanical ventilation1
13.25%
REDUCED initiation of acute dialysis1
$14K+
SAVINGS per treated patient2
We embarked on this study with the hypothesis that actively managing patients' fluids was associated with improved clinical outcomes. The study demonstrated positive patient outcomes from actively monitoring resuscitation by optimizing stroke volume, which may be translated to significant cost savings to the hospitals caring for these very critical patients.

Dr. Heath Latham, University of Kansas Health System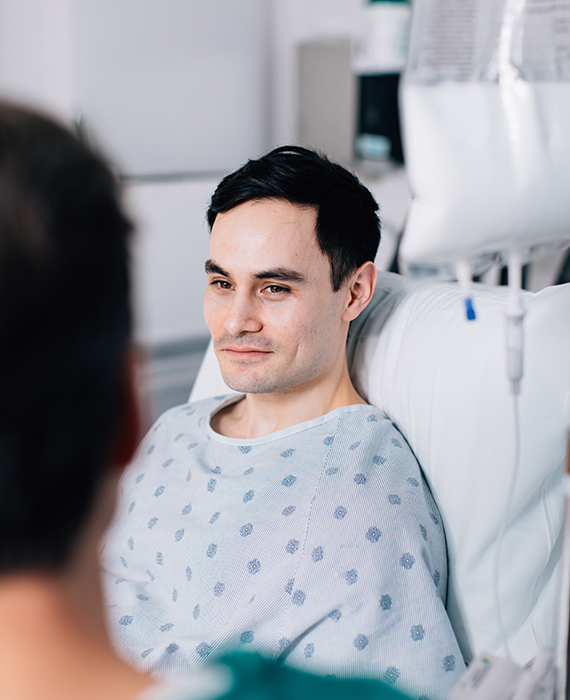 REDUCING SECONDARY INTERVENTIONS THROUGH IMPROVED OUTCOMES
Backed by the FRESH (Fluid Responsiveness Evaluation in Sepsis-associated Hypotension) Trial, the Starling system is the only device to show proven outcomes via dynamic assessment in sepsis patients through a randomized, controlled study.3
Conducted among 124 patients across 13 hospital facilities, the FRESH Trial met its primary endpoint of significantly lower fluid balance at 72 hours or ICU discharge. It also demonstrated statistically significant outcomes in reduced initiation of mechanical ventilation and renal replacement therapy.
Learn more about the groundbreaking FRESH trial and the impact of fluid management on sepsis patient outcomes.
Rx only. For safe and proper use of the products mentioned herein, please refer to the appropriate Operator's Manual or Instructions for Use.
Baxter, Starling and Bioreactance are trademarks of Baxter International Inc. or its subsidiaries.