Fluid Management & COVID-19
A CLINICIAN'S ALLY DURING THE COVID-19 CRISIS
Because the COVID-19 pathogen is viral, in severe cases COVID-19 has the same cascading effect on the body as viral sepsis.1 The Starling Fluid Management Monitoring System allows clinicians to support the patient hemodynamically – helping to optimize perfusion and treatment decisions – until the virus clears from the body.
Severe COVID-19 frequently is characterized by multiorgan failure that includes hypotension and shock, acute respiratory failure, acute kidney injury, coagulation abnormalities, and others. Both bacterial sepsis and COVID-19 lead to similar patterns of multiorgan failure. Because SARS-CoV-2 is an infecting organism, it is logical to conclude that severe COVID-19 is indeed sepsis that is caused by SARS-CoV-2.2

Commentary by Angel O. Coz Yataco, MD, and Steven Q. Simpson, MD, in CHEST Journal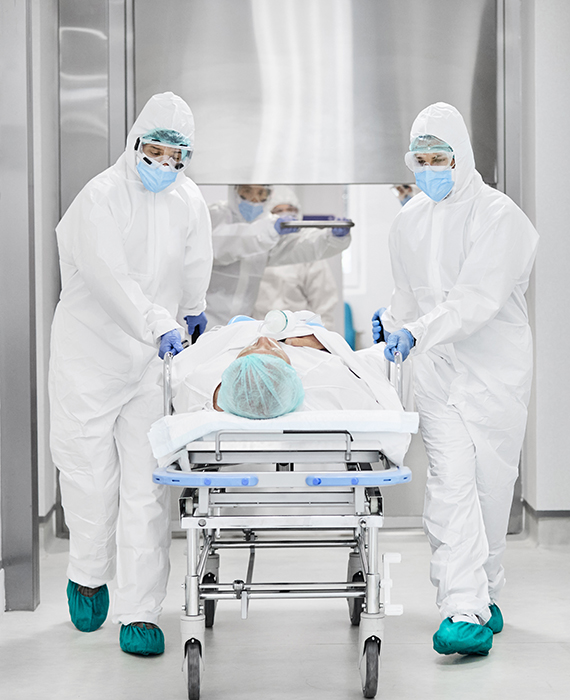 MANAGING COVID-19 PATIENTS IS COMPLEX - THERE'S NO "ONE SIZE FITS ALL" APPROACH
In the absence of randomized controlled trials, clinical treatment for COVID-19 patients continues to evolve. Initially, patients presenting with symptoms similar to Acute Respiratory Distress Syndrome were fluid restricted. More recently, clinicians have described a patient presentation of viral sepsis,2 which may require understanding a patient's individual fluid status.
No matter the condition of an individual COVID-19 patient, insight into fluid status and hemodynamic values can help guide treatment decisions. The Starling system — non-invasive, accurate and easy to deploy — can provide a complete hemodynamic patient profile to support tailored decisions on administering fluids vs. vasopressors.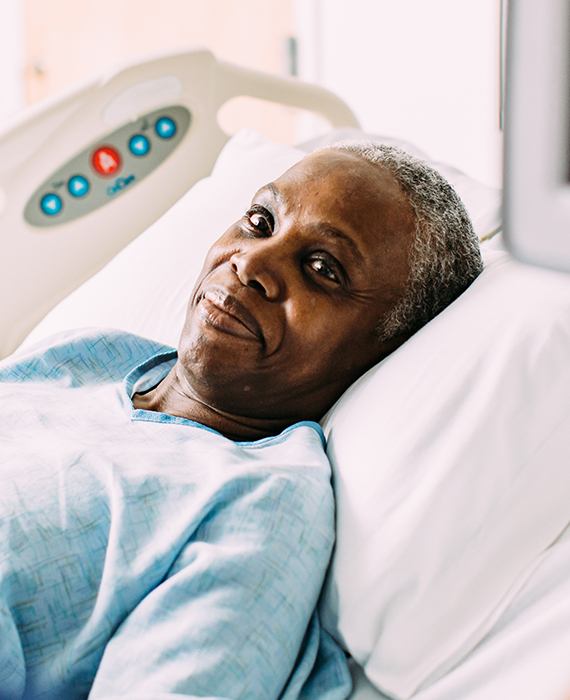 CLINICAL TRIAL SHOWS POSITIVE OUTCOMES IN PATIENTS WITH SEPSIS
The recently published results of the FRESH (Fluid Responsiveness Evaluation in Sepsis-associated Hypotension) study, a prospective randomized controlled clinical trial involving 124 sepsis patients at 13 hospitals in the United States and the United Kingdom, highlighted the finding that fluid management guided by dynamic assessments with the Starling system reduced the risk of mechanical ventilation by 48% and the risk of renal replacement therapy by 71%.3,4
The FRESH trial provides clinicians with a road map on how to manage fluid vs. vasopressor decisions using dynamic assessments in septic shock patients. The Starling system can help clinicians confidently make the right choice no matter how complex the patient's condition may be.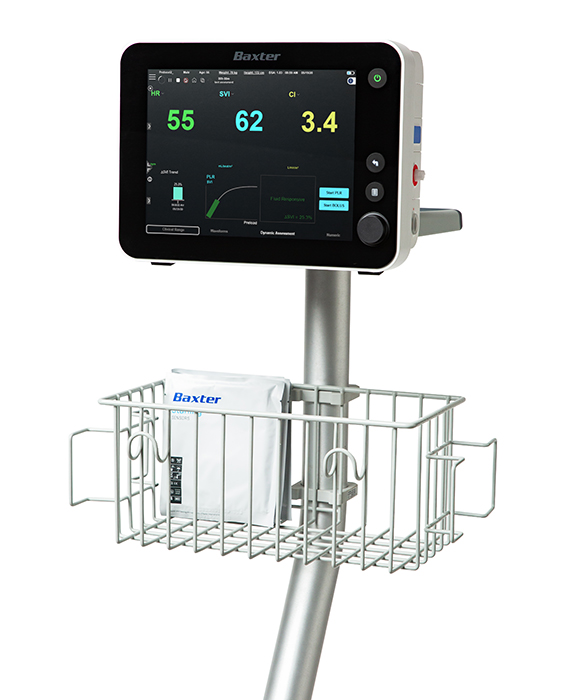 WHO COVID-19 GUIDELINES SUPPORT USE OF DYNAMIC FLUID ASSESSMENTS
The World Health Organization's guidance on clinical management of COVID-19, most recently updated in January 2021, specifically recommends consideration of dynamic assessment to guide fluid administration following initial resuscitation.5 The non-invasive Starling system can support clinicians in conducting dynamic fluid assessments to enable them to make more physiologically informed fluid decisions. 
Rx only. For safe and proper use of the products mentioned herein, please refer to the appropriate Operator's Manual or Instructions for Use.

Baxter, Starling and Bioreactance are trademarks of Baxter International Inc. or its subsidiaries.